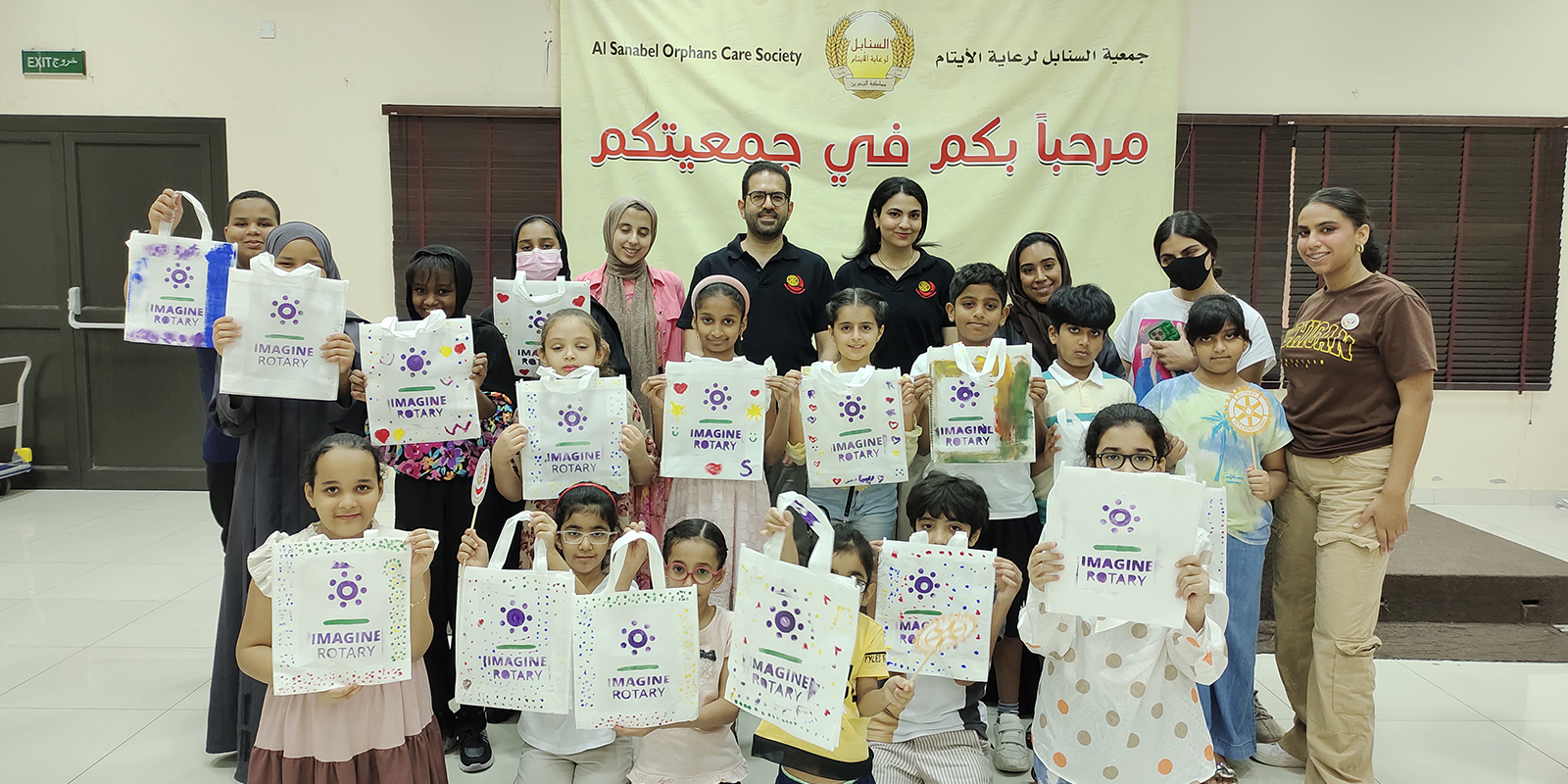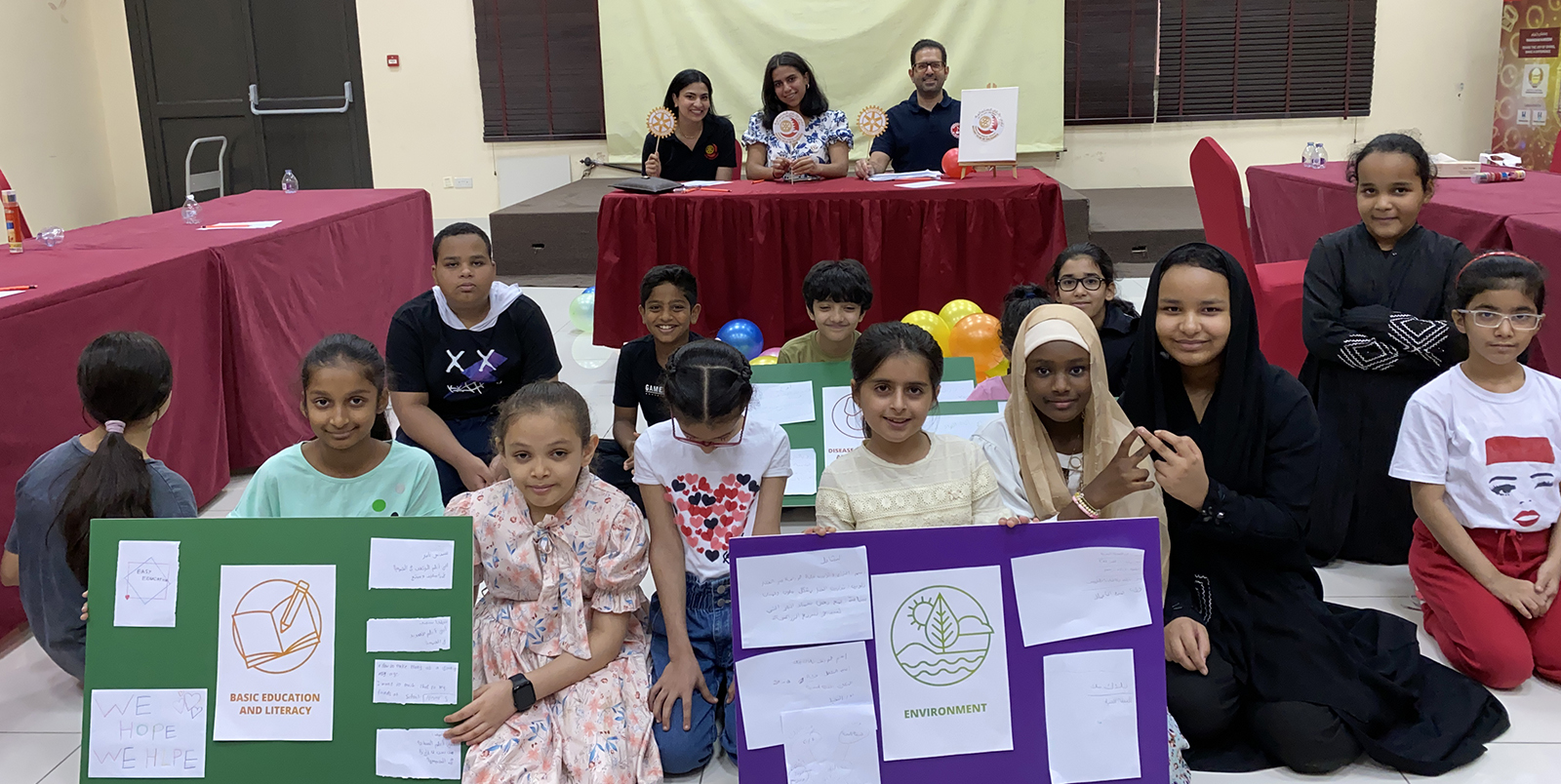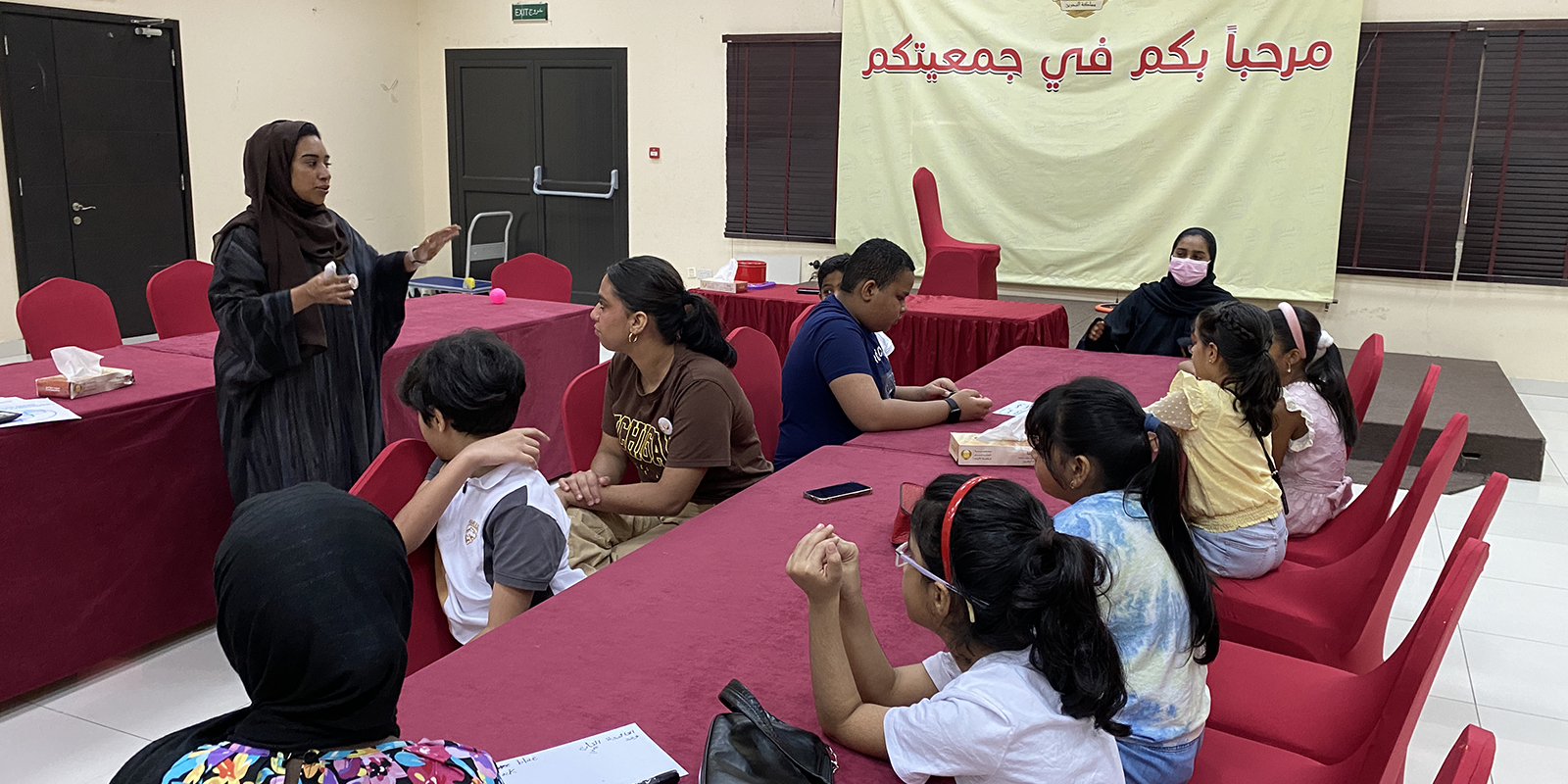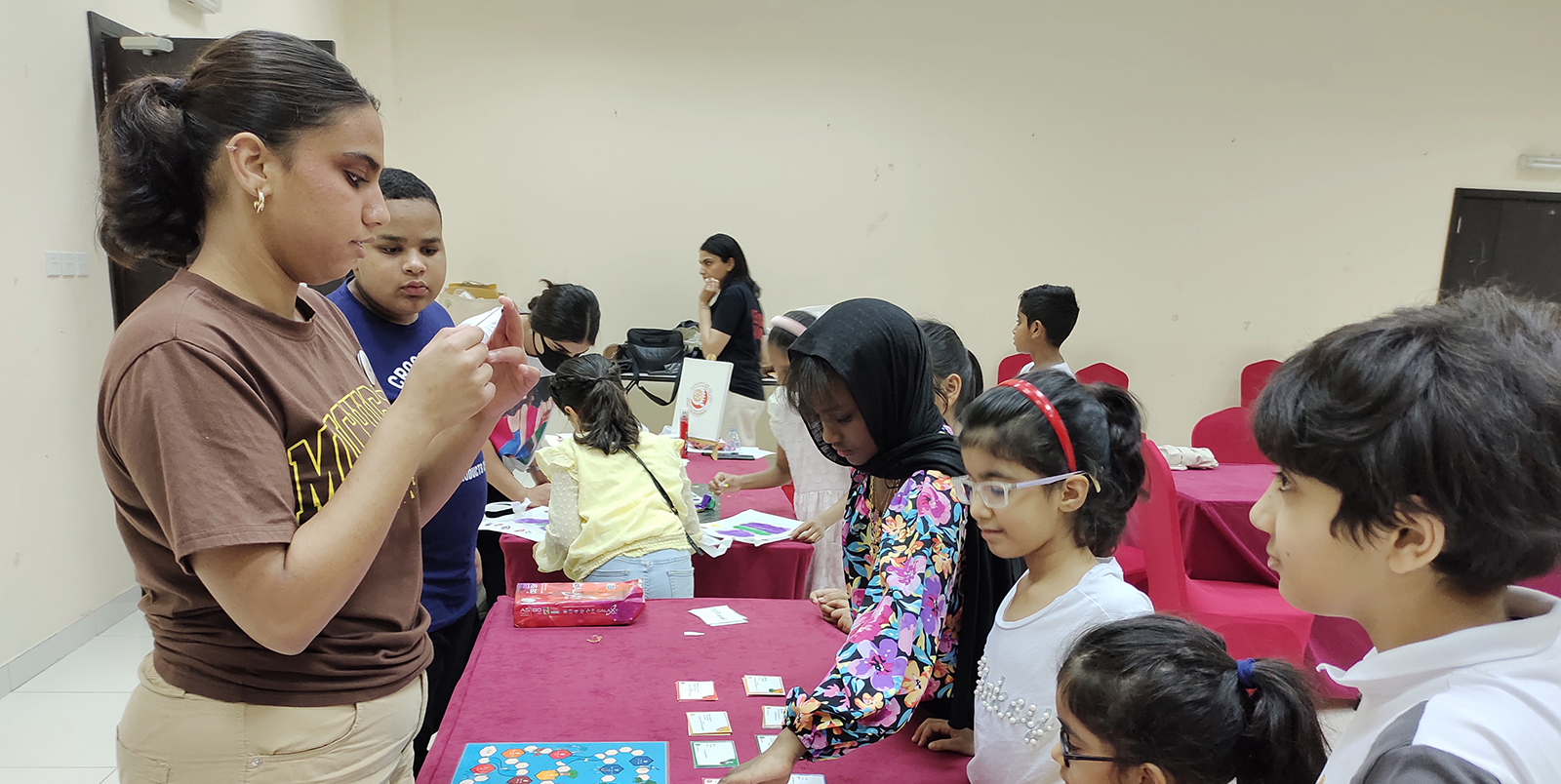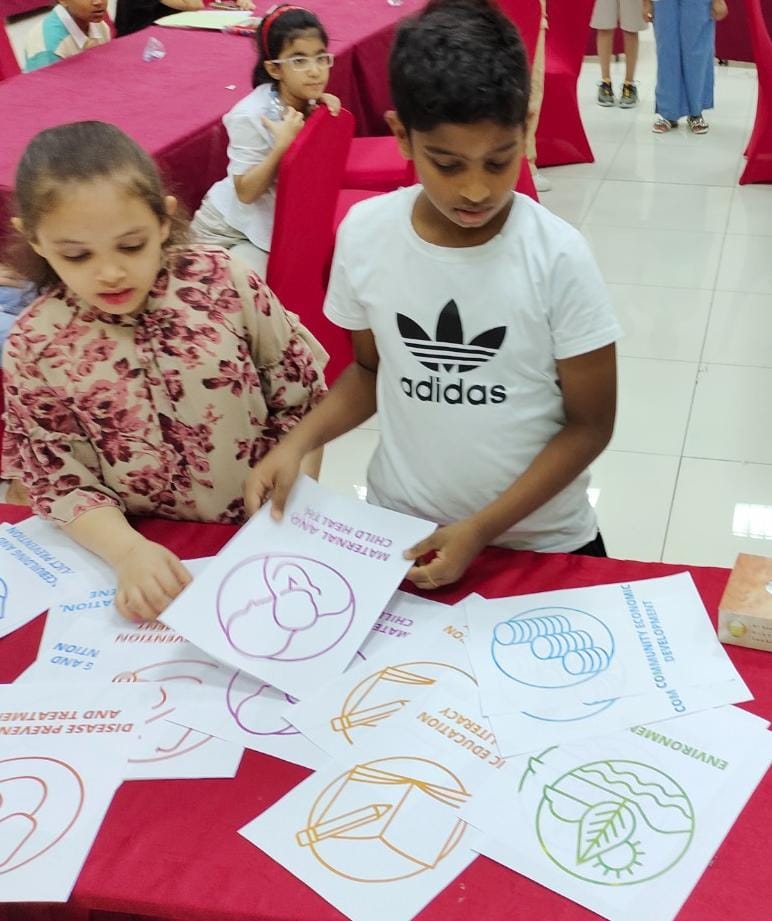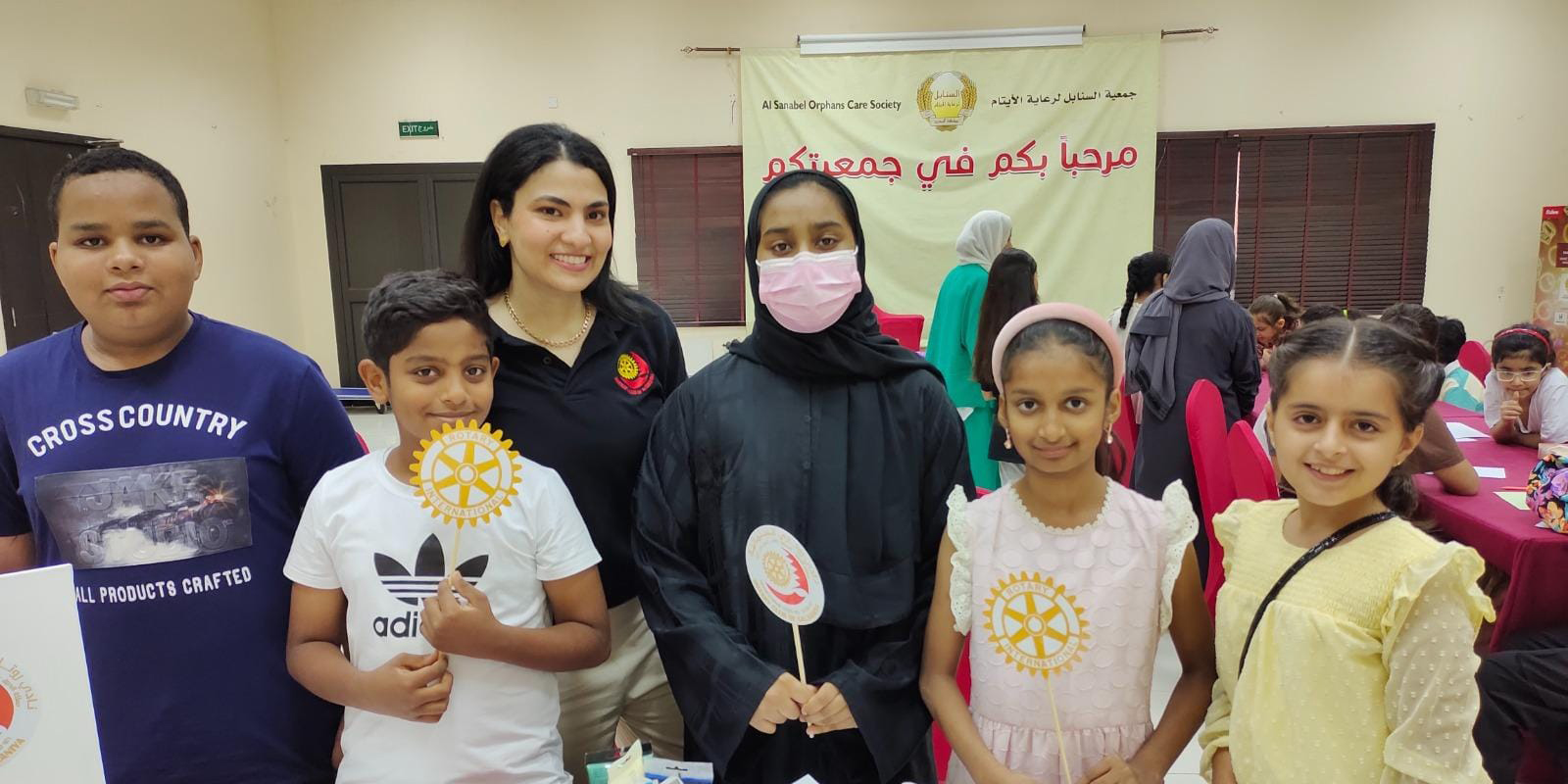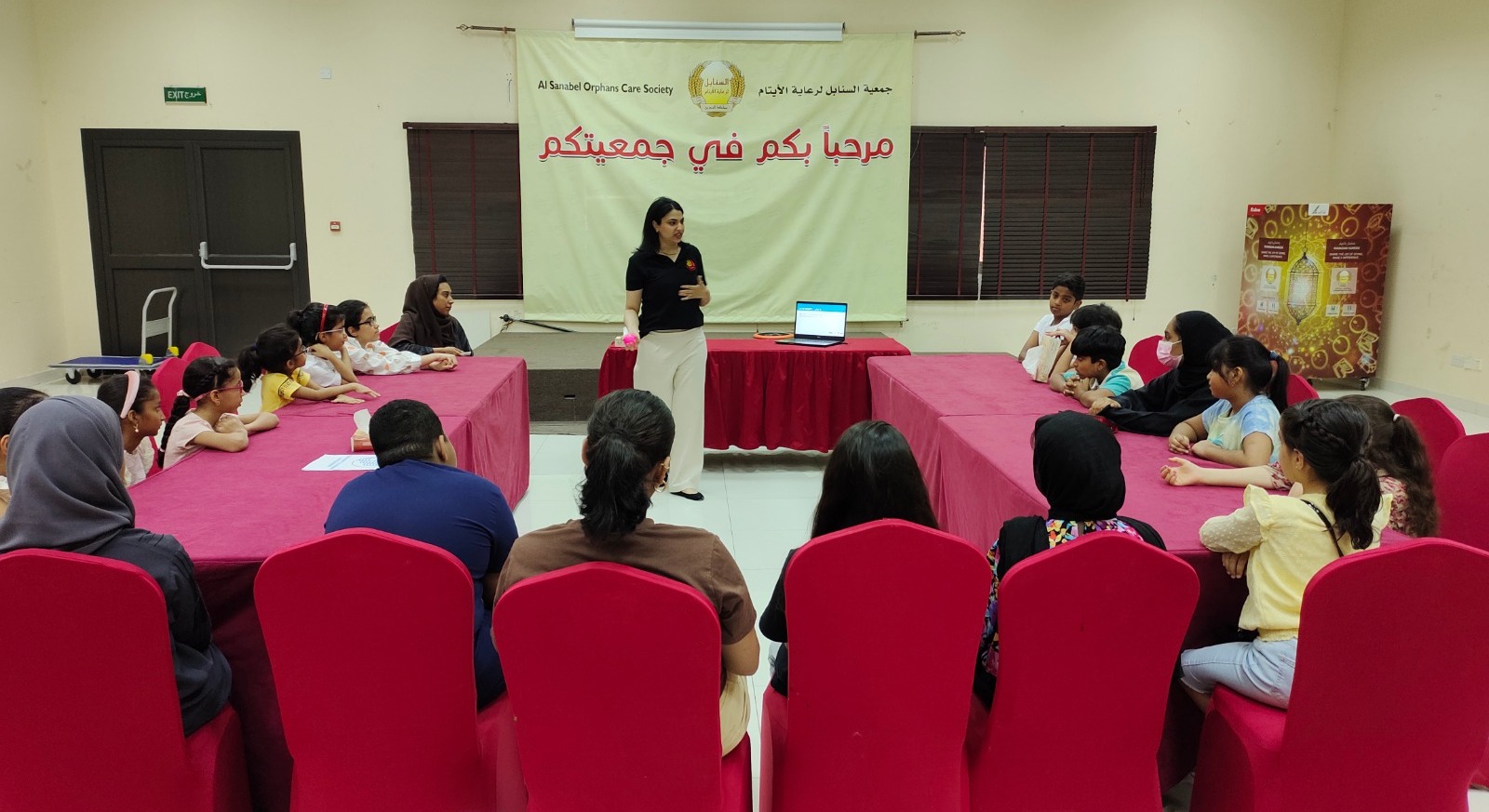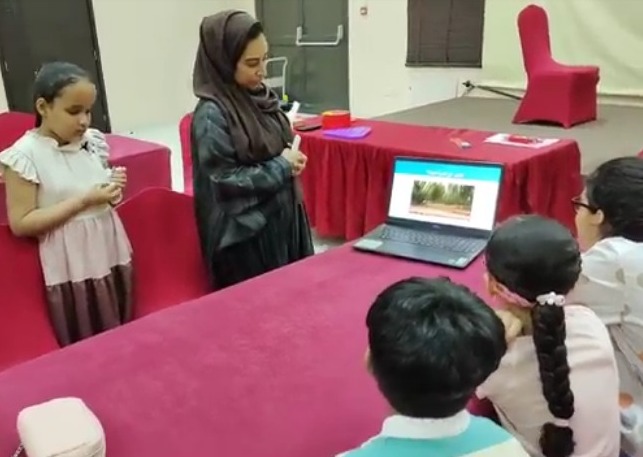 The Rotary Club of Salmaniya organized an interactive program in collaboration Al Sanabel Orphan Care Society "The Little Volunteers" over a period of two days ( 24th – 26th) July 2022.
The Programme Evolved in Developing Participants Team Building & Leadership, communication, and presentation skills in addition to creating awareness among the participants about rotary – SDGs & taking the lead in initiating service projects.
Day one was completed on July 24th, 2022, topics covered were: Introduction to Rotary and SDGs, leadership & team building skills
Day two was completed on the 26th of July 2022 which covered the topics of Functional Leadership, Team Building & presentation skills through a number of activities and tasks organized by the team. The children were asked to present their creative initiatives & service projects at the end of the program in front of a panel of judges. All were passionate to promote the ideals of Rotary especially supporting the environment by collecting plastic waste for recycling.